CHAMPAIGN — The Parkland Fountain Court renovation neared completion this week, when college administrators approved a $2,658,790 bid from Urbana's Mid-Illinois Concrete.
It was the lowest of three bids, edging out Duce Construction of Champaign ($2,835,500) and A&R Services of Urbana ($2,954,700).
In total, Parkland has budgeted $3 million for the rebuilding project, which involves removing and replacing existing concrete walkway areas, retaining walls and drainage systems and adding a new water feature.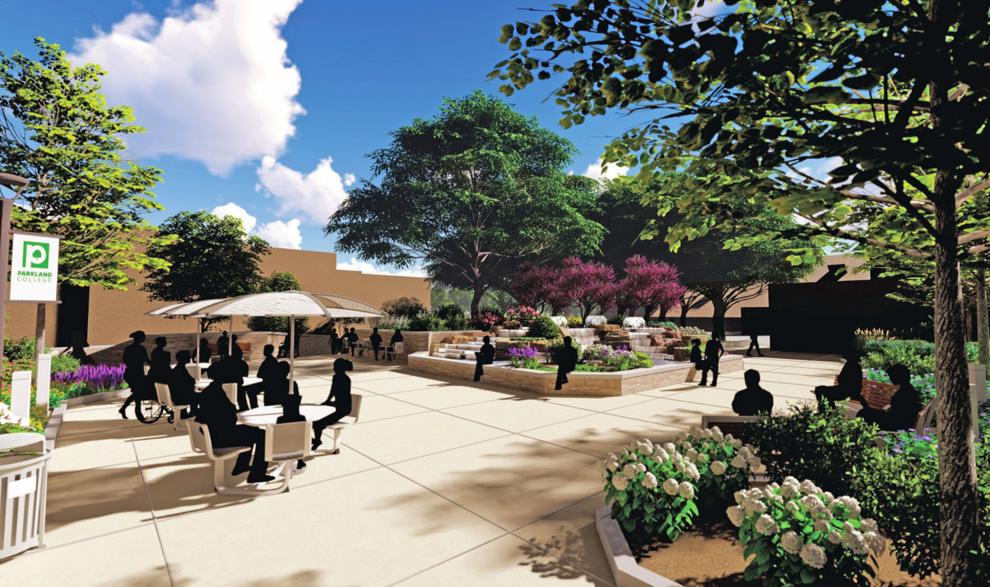 Construction on the court, located between the X Wing and the Dodds Athletic Center, is expected to begin in late May and be completed in the fall of 2023.
Also approved by the trustees:
— A $970,000 bid from Champaign's Commercial Builders to replace exterior entrance doors around main campus buildings.
– A bid of $210,700.88 from Graybar Electric of St. Louis for exterior lighting fixtures for parking lots and walkways in the southwest portion of campus.
– Effective January 1, 2023: An increase of $1 to $3 in daily fees at the Parkland Child Development Center, a measure taken to "help ensure the sustainability of the center's services."
– An evaluation of the cybersecurity and technology infrastructure of CampusWorks of Bradenton, Florida, for an amount not to exceed $60,000.