in class
Safety and health practitioner
An independent builder was fined after a contractor working for him was seriously injured when a one-story roof he was demolishing by hand collapsed at a construction site in Cobham, the Surrey.
Brighton Magistrate's Court heard that on April 15, 2019, the contractor was standing on the roof of a partially demolished single-story extension of a domestic building undergoing renovation. While on the roof, it collapsed and the worker sustained significant injuries to his right leg, including a fractured tibia and fibula. Due to the damage suffered, his leg was subsequently amputated above the knee.
The HSE investigation revealed that there was no safe working system in place as the demolition work was not properly planned. The stability of the structure during the demolition work had not been assessed and no measures had been put in place to prevent falls from the roof.
Patrick Sheehan of Walton Street, Walton-on-the-hill, Surrey, operating as Mastercraft Building Services, pleaded guilty to violating section 3 (2) of the Health and Safety Act 1974 work, etc. pay a fee of £ 4,383.
Speaking after the hearing, HSE Inspector Leah Sullivan said: "The contractor's injuries changed his life and he could easily have been killed. This serious incident and the devastating effects on his life could have been avoided if basic safe work systems had been put in place.
"Businesses need to know that the HSE will not hesitate to take appropriate enforcement action against those who fail to meet the required standards. "
Safety and health podcast: listen now
Exclusive interviews, the latest frontline health and safety news and reporting, and in-depth reviews of the biggest issues facing the profession today. You can find all of this and more in the SHP Safety and Health Podcast.
Find us on Apple Podcasts, Spotify, and Google Podcasts, subscribe, and join the conversation today.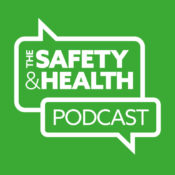 Related topics